Nestlé loses EU trademark tussle with Mondelēz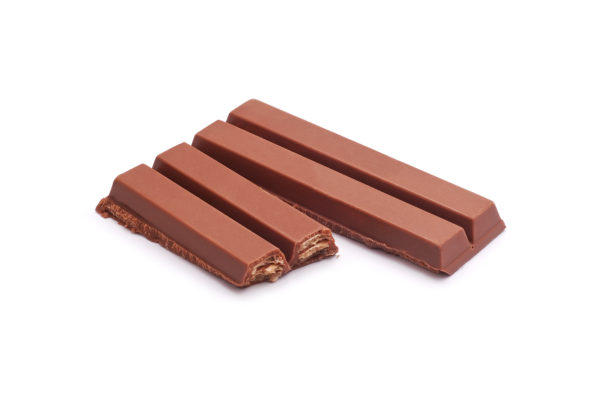 Food giant Nestlé has lost a battle with Mondelēz International over the validity of an EU trademark for the shape of its four-finger KitKat bars.
In 2002, Nestlé applied to EUIPO (European Union Intellectual Property Office) to register the three-dimensional mark. Although EUIPO agreed to register that mark in respect to sweets, bakery products, pastries, biscuits, cakes, waffles in 2006, Cadbury Schweppes – now under Mondelēz International – applied to EUIPO for a declaration of invalidity.
In 2012, EUIPO dismissed that application, considering that Nestlé's mark had acquired distinctive character through the use that had been made of it within the EU. However, Mondelēz argued the General Court should annul EUIPO's decision – a claim Nestlé appealed against.
Last week, the General Court of the European Union annulled the Board of Appeal decision concerning the validity of the EU trademark, calling on EUIPO to re-examine whether the three-dimensional shape corresponding to the product 'Kit Kat 4 fingers' may be maintained as an EU trade mark.
In a statement on its website, it said, "The Court holds that none of the evidence taken into consideration by EUIPO establishes use of the mark in respect of bakery products, pastries, cakes and waffles. Consequently, EUIPO erred in law in considering that the product in question could be included in any of the categories of goods concerned."
It added that "the distinctive character acquired through use of that mark must be shown in all the member states concerned".
"The Court considers that EUIPO could not validly conclude its examination without coming to a conclusion regarding the perception of the mark by the relevant public in, inter alia, Belgium, Ireland, Greece and Portugal and without analysing the evidence adduced in respect of those member states," it concluded.
When contacted by Confectionery Production, Nestlé said, "We are pleased that the Court acknowledges that the four finger-shape trademark has acquired distinctiveness in 10 member states of the EU, namely the UK, Germany, Austria, France, Italy, Spain, Denmark, Sweden, Finland and Netherlands. The four finger-shape has been used throughout the EU by Nestlé for decades and is known by consumers as being KitKat.
"At the same time, the judgement sets a high threshold for trademark applicants to register shapes as EU trademarks by requiring evidence of acquired distinctive character in all EU member states. We continue to review the findings and consider our position."
Meanwhile, Mondelēz said it was "pleased" by the ruling, adding that it "is in line with our contention that the shape of the Kit Kat bar should not be protected as a trade mark across the European Union".
Related content