Hazardous mineral oils found in chocolate products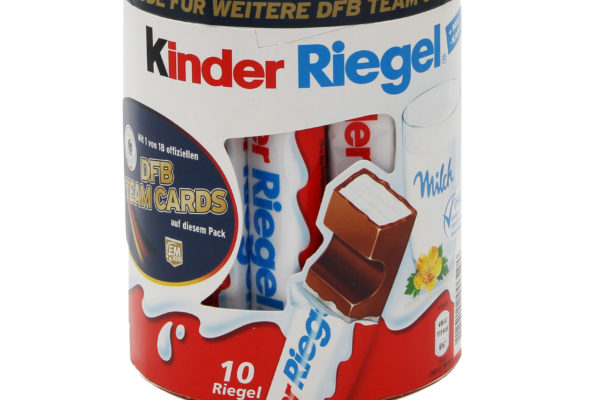 German food watchdog Foodwatch is calling for three chocolate products produced by Ferrero, Lindt and Rübezahl/Aldi Nord to be recalled after a test found they contained hazardous mineral oils.
Foodwatch tested 20 snack products, ranging from potato crisps to chocolate bars. Three products contained mineral oil aromatic hydrocarbons (MOAH): Kinder Riegel chocolate bars (Ferrero), Fioretto Nougat Minis (Lindt) and Sun Rice Classic Schokohappen (Rübezahl/Aldi Nord).
The European Food Safety Authority (EFSA) considers MOAHs "likely carcinogenic and mutagenic". According to EFSA and the German National Institute of Risk Assessment (BfR), there is no acceptable levels of mineral oils in food for consumption.
Mineral oil components can be transferred to food in different ways, from printing inks that are introduced into the packaging recycling cycle and through transport containing recycled fibre.
Foodwatch is now calling for the three MOAH-positive products to be recalled.
"The producers are acting grossly negligent," says Foodwatch representative Johannes Heeg. "Instead of warning the consumers and taking the dangerous products out of their shelves, they talk themselves out by saying it is all legal. This is absurd, since it is them who prevent maximum limits for mineral oils for year."
However, in a statement sent to Confectionery Production, Ferrero says, "The discussion about mineral oil components (MOSH/MOAH) in foods is not new and affects a large variety of foods from the most different categories." 
While "traces of mineral oil exist nearly everywhere in the environment", the chocolate group added, "as this matter impacts on several industries and also due to the topic's complexity, the joint effort of all food supply chain stakeholders is required, including the commodity trade in and outside Europe."
Ferrero says it is working with supply chain partners on technical solutions to minimise these omnipresent substances as much as possible and to avoid transfer and migration to food. For example, it uses virgin fibres coming from certified sustainable supply chains and no recycled material for its primary packaging.
"Ferrero would like to reassure that all Ferrero products are created with the utmost quality and attention to product safety always in accordance with all local strict food law legislations," it added. 
Related content