Smart confectionery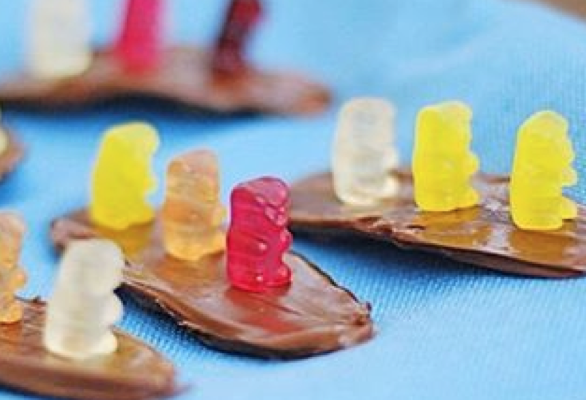 Carrying on with the sugar/sweetener theme from last week, a Canadian company has launched what it claims to be the first smart candy which contains just 2g of sugar per bag.
In a bid to help Canadians make smarter choices that 'kick sugar', start-up company SmartSweets has used a custom stevia formulation to eliminate the use of sugar while offsetting the negative after taste of stevia and replacing it with plant-based fibre.
The company's chewy gummy bears contain 2g of sugar and 24g of plant based fibre per bag. The gummy bears contain no corn fibre, gluten, sugar-alcohol, peanut and tree nut as well as dairy and soy. They are also GMO-free and coloured with beta carotene and carrot.
"It's about kicking sugar but keeping candy and creating a movement based on smarter choices," says Tara Bosch, CEO and founder of SmartSweets. "I believe we should be able to enjoy our favourite foods while feeling good and treating our bodies right."
According to the Heart & Stroke Foundation, excess sugar consumption is associated with three of the ten leading causes of death worldwide: stroke, cancer and heart disease.
And with mounting evidence of sugar's negative impact on our health, The World Health Organization recently announced its recommendation to slash people's sugar intake to 5% – half of the current recommendation for Canadians.
So as the famous line goes, every little helps and this could certainly be the first step.
Meanwhile, we'll be sending the July/August issue of Confectionery Production to press later this week. Readers can look forward all the regular features as well as a look at how manufacturers can control water migration to extend the shelf life and quality of glazed products, the evolution of multihead weighing technology, as well as the trends and challenges facing confectionery manufacturers.
For September, we have features on bakery technology, gelling agents, as well as printing and branding. If there is anything you'd like to see featured in the issue, please contact katie@bellpublishing.com.
Related content