Gluten-free certification for Goupie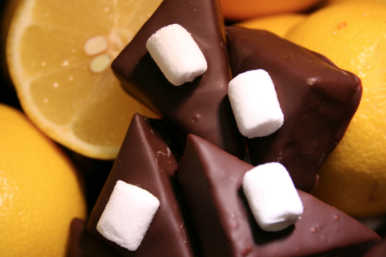 Confectionery brand Goupie has revealed that three of its flavoured chocolate products have gained gluten-free certification from test house Microsearch Laboratories.
The UK-based company said the certified flavours are cherry & almond Goupie, date & walnut Goupie and lemon meringue Goupie.
"As well as meeting the specific needs of coeliacs, we recognise that an increasing number of consumers are electing to follow a gluten-free diet," says brand manager Grace Simpson.
"We have been offering gluten-free Goupie for some years now, but felt it was vital to offer all our consumers and retailers the reassurance of independent third-party certification."
Simpson added that the brand is also working on recipe ideas featuring Goupie such as cheesecakes, baklava-style desserts and turnovers to meet the needs of people with specific dietary requirements.
Goupie's products are made using fresh nuts, dried and candied fruits, essential oils and Belgian chocolate.
Related content