Tomra set to release confectionery sorting system for ProSweets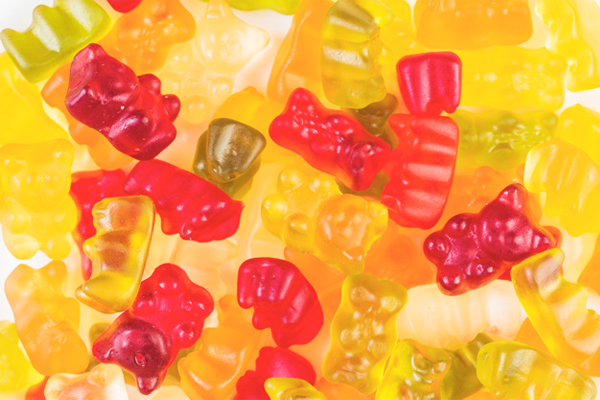 An innovative sweets sorting system for from Tomra Food, part of the Norwegian TOMRA Group, will be showcased for the first time at ProSweets Cologne this month.
The equipment has been designed to operate with gummies and delicate confectionery products, aiming to ensure that manufacturers maintain high quality standards for their brand ranges, through efficiently removing defective items and foreign materials.
Tomra has gained decades of experiences in sensor-based food processing equipment and technologies. Its latest release detects cross contamination, starch, and foreign materials, as well as identifying clumping and misshapen products. These imperfections are removed in a safe and reliable process. This increases throughput and production yields, ensuring end products of consistently high quality and providing brand owners with an all-important competitive advantage.
As part of the system, Product colour and structure is checked by laser scanners. In addition, the scanners identify contaminated products or foreign objects that are not visible to the naked eye. When augmented by an Advanced Foreign Material Detector (AFMD), sorting can be supplemented to include product-specific properties. Tomra has also developed special high-resolution cameras for optical food sorting on the basis of colour and outline. A further module for shape recognition ensures that, through scanning, individual products comply with the desired dimensions and shapes.
In addition, the company can make a recommendation between two user-friendly modular platforms. Both the horizontal belt and vertical free-fall sorting equipment can be extended after installation, for the highest production flexibility.
The Genius optical belt sorter utilises a combination of different sorting technologies to reliably remove discolored products and foreign materials. A variety of inspection technologies such as high-resolution cameras and lasers are deployed in different inspection areas of the system. State-of-the-art ejectors remove faulty gummies or delicate confectionery within milliseconds and in two or three different streams. Only products of perfect quality are allowed to proceed along the production line, achieving an exceptionally high sorting performance.
Meanwhile, The Nimbus represents a new generation of sorting solutions that sort objects in free-fall. This modular platform uses laser scanning and camera technology to separate falling products according to unwanted discoloration and deformation. In addition to these conventional sorting methods, the Nimbus is able to sort articles by biological characteristics.
Karel Strubbe, regional sales director EMEA at TOMRA Food, said: "Our sorting systems for sweets such as gummies demonstrate TOMRA's many years of expertise in food sorting systems. Reliable detection guarantees food safety. This protects our customers' brand reputations through consistently high product quality, and therefore provides a real competitive advantage. We invite trade visitors to experience for themselves our high performing systems by joining us at ProSweets."
Related content