Packaging options expand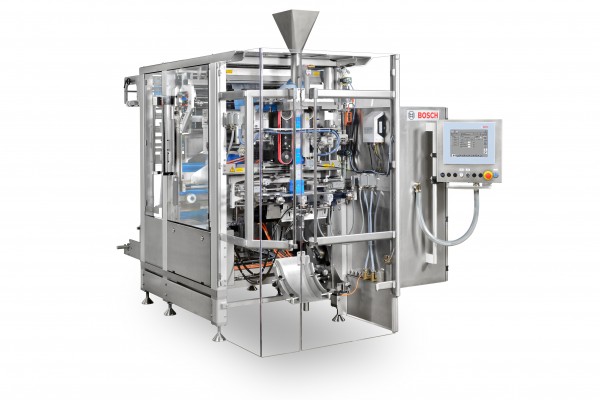 Budelpack Poortvliet BV has recently invested in a new Bosch machine for the vertical forming, filling and sealing of transwraps as well as stand-up, block bottom and quadro-sealed pouches.
In combination with an existing multihead filler, the new form-fill-seal machine packages loose items such as chocolate, confectionery, nuts and snacks. The new machine enables a wider range of packaging and a faster, more efficient packing process as well as expanding back-up capacity. The new line will be operational from January 2015.
The vertical form-fill-seal machine (vffs machine) provides additional advantages in comparison to the horizontal version. The vffs machine packages loose items faster, more cost-effectively and can process some 10 to 25 million pouches a year. Moreover, the vffs machine makes gas flushing easier. This results in vertically formed packaging with a minimal residual oxygen level that prolongs product shelf life. A low residual oxygen level is harder to achieve with a horizontal machine due to the open filling process.
The vertical form-fill-seal machine will not only expand Budelpack's packaging options, but also its back-up function. Many chocolate, confectionery and snack manufacturers package their loose items using comparable machines. In the event of a shortage of internal packaging capacity they expect to be able to rapidly avail themselves of external back-up capacity. By using the same machine and foil as the manufacturers, Budelpack can immediately solve any capacity problems the former may experience.
Related content