GNT highlights demand for natural colouring at Gulfood Manufacturing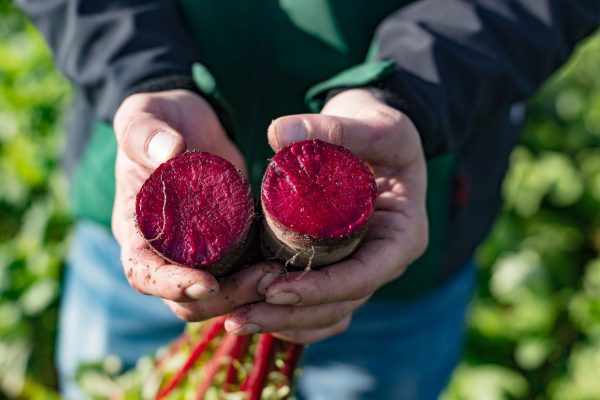 Growing Colors - From Field to Coloring Foods
The GNT group has identified a gap in the Middle Eastern food market for product ranges including confectionery and bakery items with natural ingredients, with 88% of launches last year in the region reportedly containing additive colourants.
According to the colouring food specialist, there is growing demand for natural products within the Gulf nations, and the company will be showcasing its established Exberry systems at Gulfood Manufacturing, to be held from 6th to 8th November in Dubai.
"Today's consumers in the Middle East are more enlightened about the benefits of healthy and all-natural nutrition," says Santhosh Thankappan, sales director at GNT Middle East. "Products with artificial ingredients or additives are viewed with skepticism.
Manufacturers need to respond by replacing these with natural alternatives." Unlike additive colorants, which are manufactured by using chemicals, colouring foods are produced from fruit, vegetables and edible plants by using only gentle physical methods such as chopping, pressing and filtering. They are suitable for all kinds of applications including baking, confectionery and dairy products, soft and alcoholic drinks as well as savoury products such as soups, sauces, meat and meat replacements.
On product labels, the natural food colours can simply be mentioned by naming the original ingredients, e.g. 'Coloring Food (concentrate of elderberries, black carrot)' – ingredients that convince consumers of a product's naturalness at a glance. That makes them a perfect clean-label solution. Thanks to the complete vertical integration of the Exberry supply chain, manufacturers can rely on high quality in terms of stability, brilliance and shelf life.
The high performance of Colouring Foods is also ensured by expert local support when switching from additive colorants. In Sheikh Saeed Hall at stand S1-D57, visitors have the opportunity to gain insights into the swift, trouble-free transition that can be achieved.
Exberry specialists also offer inspiration on colour concepts, advise on the right solution depending on a product's characteristics, and provide regulatory as well as process integration support. "Whether manufacturers are developing a new product or reformulating a recipe, our team of experienced food technologists are available on-site to guide customers through each step of the commercialisation process, provide them with further insights into the transition process and support manufacturers in fulfilling their customers' needs", emphasises Thankappan.
Related content