Caobisco raises rules of origin export concerns over EU trade deal with Japan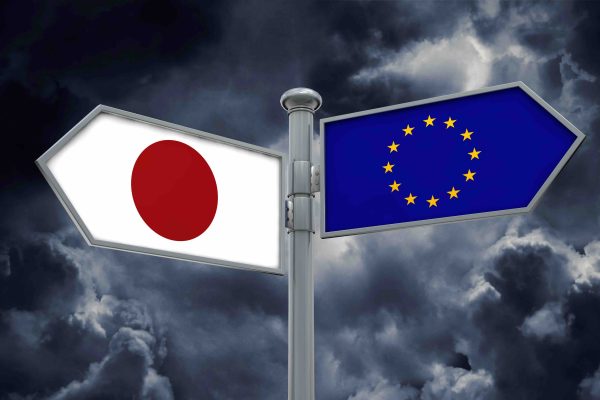 Concerns have been expressed by the Caobisco trade organisation over product rules of origin relating to sugar content within the recently signed EU Japanese trade deal.
The organisation, which represents the European chocolate, biscuits and confectionery industries, is calling on the European Commission to examine all its free trade agreements in light of potential revenue issues relating to the latest deal signed with Tokyo.
According to Caobisco, while it welcomed the  EU-Japan Economic Partnership Agreement (EPA) in offer prospects of long-term export tariff concessions for confectionery exports, it asserted that EU manufacturers are unlikely to qualify for any preferential treatment given what is perceived as an impossibility for them to fulfil the weight-based rules of origin requirements.
Caobisco said the agreement, which was settled from 1st February, was "a significant result" in phasing out Japan's high import duties on European products over 10 years.
However, the trade organisation said it was  deeply concerned that the weight-based rules of origin proposed by the EU and ultimately agreed in the EPA will prevent EU exporters of confectionery, chocolate and fine bakery wares, to reap the benefit from any tariff concession.
The organisation added that it has highlighted the issue to the European Commission, and that the shift from value-based (as is the case for the overwhelming majority of FTAs currently in force) to weight based rules of origin in most cases represents an 'insurmountable obstacle' in order to qualify for preferential treatment.
This was the case, it said, as EU manufacturers, while sourcing the vast majority of sugar from the EU, are unable to prove the weight of non-originating sugar in the final product as sugar suppliers are often unwilling to provide a supplier declaration certifying EU origin.
In light of this, the trade body said that it is seeking European Commission to rethink its approach in all FTAs currently being negotiated and, if a return to value limit criteria is not possible, at least provide that suppliers are required to certificate the EU-origin in their production facilities where European production is the regular input factor.
Mary Barnard, Caobisco president, and Confectionery Production editorial board member, believed it was critical the issue was resolved.
She said: "The competitiveness of our sector relies heavily on exports to third countries, which account for almost 20% of domestic production. Therefore we strongly support the EU's ambitious bilateral trade agenda aimed at creating new opportunities for growth in our sector in strategic export destinations such as Japan. However, it is of crucial importance that hard-fought market access concessions are not undermined by unduly burdensome rules of origin. Caobisco remains committed to partnering with the European Commission and other actors in the supply chain to find workable solutions on this issue."
Related content